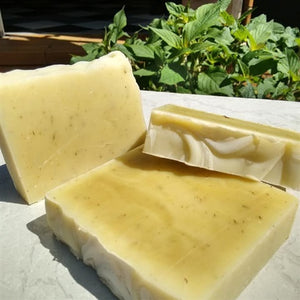 This refreshing soap smells like freshly squeezed lemons with a herbal undertone.
Here is 10 reasons our customers love this soap.
1. It is all natural.
2. It smells so lemony.
3. It has a rich natural lather.
4. It keeps Vampires away.
5. It is plastic free and zero waste.
6. It is vegan.
7. It has essential oils and real herbs.
8. It is hand made by field fairies.
9. The  rich oils leaves your skin feel soft and smelling delicious.
10. It makes them happy.
With Olive oil, Coconut oil, Shea butter ,Castor oil and Avocado oil. Essential oils of Lemon verbena. Contains lemongrass botanicals and Kaolin clay. Price is for 90 g
Delivery: 3-4 business days
Additional info
Allergens naturally pressent in the essential oils are: citral, eugenol, geraniol, linalool, limonene, citronellol.
Süß
Wunderbarer süßer Duft, weder zu stark noch zu schwach. Man riecht auch die Zitrone raus aber auch die Süße vom Eisenkraut.