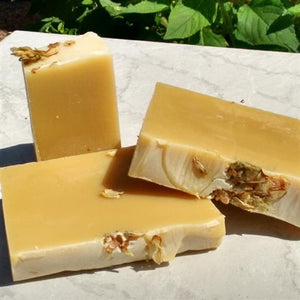 The Beer soap is a natural soap made from fresh beer. It has no additional fragrance oils or essential oils. The smell is from the natural malt in the beer. It is allergen FREE and therefor to be recommended for people with very sensitive skin, can also be used as a shampoo bar. Price pr. 90g
Here is 10 reasons our customers love this soap.
1. It is made from real beer.
2. It is non drying.
3. It is all natural.
4. It is made from real beer.
5. It is hand made with out palm oil.
6. Zero waste packaging.
7. Vegan.
8. It is made from real beer.
9. It is suitable for  very sensitive skin.
10. And did I mention... it is made form real beer.
Delivery: 3-4 business days
Additional info
Ingredients: sodium oleate, sodium cocoate, sodium sheabutterate, sodium castorate, beer,Sodium avocadoate, glycerine, hops. Allergen free.